I've always wanted to do cartoonized versions of people in my life and I finally got 'round to it with this! Meet the girls from my D-group, "Girls on Fire"!
Sammy
Mansh
Kat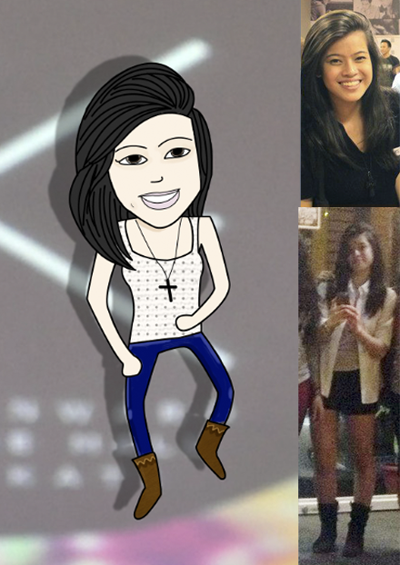 Alecs
…and me!
I'd say this is more of a drawing practice, really. I'm still heavily influenced by Pokemilk's style.
The Process
Individually sketched in pencil (but didn't ink with pen) then scanned, because I wanted to work on the details as vectors on Illustrator. True enough, I spent several hours just tweaking us to look as close as possible to our real selves (notice the differences between this first draft and the final output). It's then painted + textures added in Photoshop. The background is from Friday Night Light.
I'm no illustrator but I really had fun doing this!
P.S. would anyone care to donate a pen tablet for me? :))