Just some of the things I dream of doing: in no particular order, always updated (because we change!), and limited to only 50 items so I would really do it. What say we help cross each other's bucket lists, shall we?
Last updated: October 2, 2016
Current # of items crossed out: 10
---
1) Go on a 3-month long Eurotrip
2) Visit Israel (and float in the Dead Sea)
3) Visit Hobbiton or do The Lord of The Rings Tour in New Zealand
4) Go on a Breaking Bad tour in Albuquerque, New Mexico
5) See snow / Experience a white Christmas

Photo Credit: Katt San Juan
6) Volunteer aboard MV Logos Hope
7) Live abroad for a number of months
8) Be part of a large film production
9) Be able to do a split
10) Watch HAMILTON on Broadway
11) Take up figure skating
12) Learn conversational Spanish or French
13) Adopt a cat // March 2016
14) Write and publish a book
15) Attend Hillsong Conference
16) Overcome my fear of dentists and get braces // July 2012
17) Write/produce/be part of a living room live album recording

Photo Credit: Rivers & Robots
18) Go to a music festival // Wanderland, 2016
19) Meet and Greet a favourite artist (here, and here.)
20) Move to New York City (cliché, i know! but that's the goal)
21) Own a duel-ready lightsaber
22) Be a one-woman band
23) Write and record at least 4 finished songs
24) Buy my first domain // January 2011  

25) Dye my hair unnatural colors // Since December 2012
26) Paint a large-scale mural
27) Solo travel out of the country at least once // Singapore, July 2016
28) Climb a local mountain/crater lake // Mt. Pinatubo (March 2015), Taal Crater Lake (Feb 2012)
29) Be a barista
30) Explore the Pacific Northwest + stay in an A-frame cabin

Photo Credit: Cory A. Crawford
31) Stay in Lapland and see the Northern Lights
32) Visit Salvation Mountain
33) Swim in the Enchanted River in Surigao // September 24, 2016
34) Marvel at the tri-colored lakes at Kelimutu National Park, Indonesia
35) Soak in the Blue Lagoon in Iceland AND the Pamukkale Thermal Pools in Turkey
36) Visit the Pink Lakes of Australia
37) Behold the rainbow mountains of China or Peru
38) Explore Europe by train and immerse myself in its history
39) Travel to both Havana and Morocco for aesthetic inspiration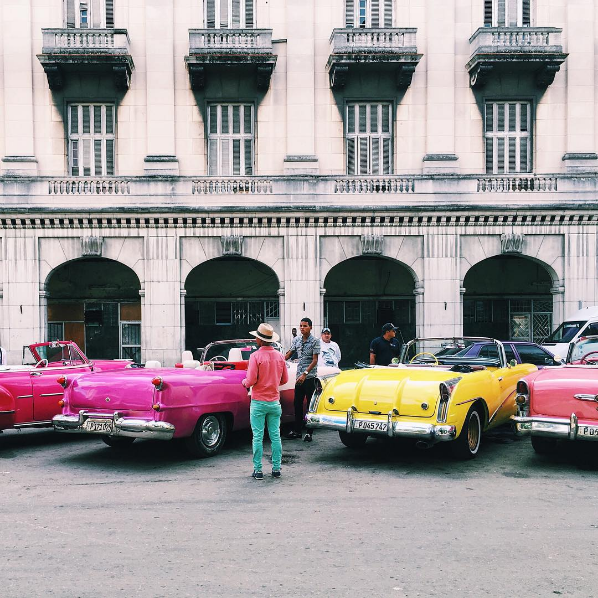 Photo Credit: Team Woodnote
40) Have my art published in a magazine or exclusively displayed in an exhibit
41) Start my own business/s; become a digital nomad entrepreneur
42) Do an extreme sport: bungee-jumping, skydiving, parachuting, paragliding, etc
43) Watch the Russian Ballet
44) Join a Tweed Run
45) Spend New Year's Eve/watch fireworks in a different city with someone special
46) Go on the Whole30

47) Start strength-training regularly
48) Own a cozy loft and customize + renovate it to my heart's content
49) Invest in real estate (for AirBnB purposes)
50) Buy shipping containers… and do something creative with it!
---
Do we have any bucket list items in common? Feel free to share them with me in the comments below! 🙂