Last Friday, I finally had the chance to visit (Marine Vessel) MV Logos Hope.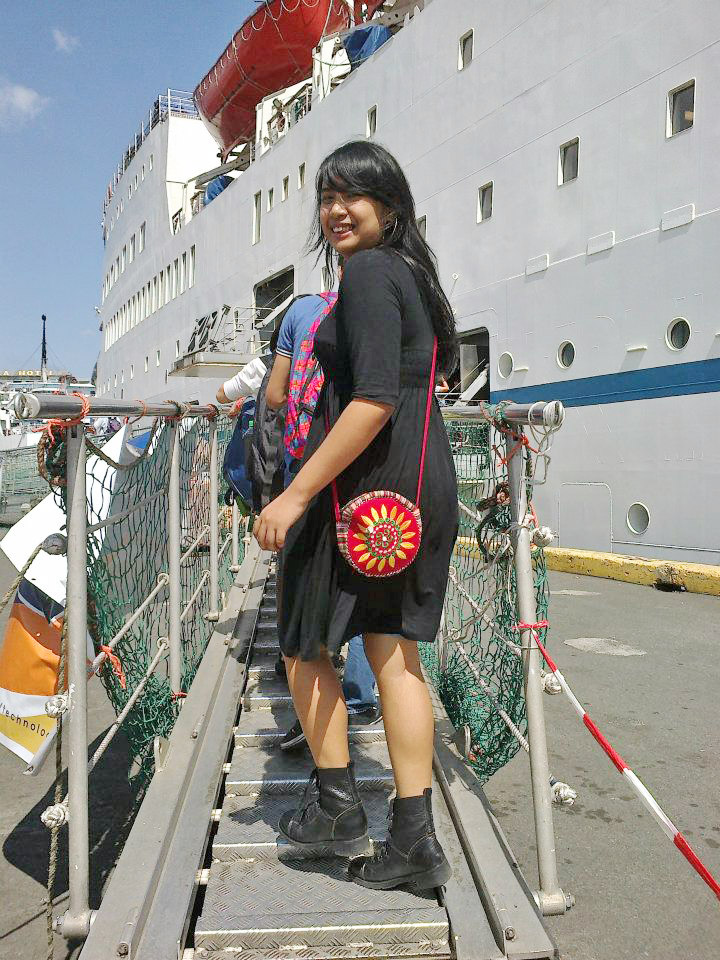 For those who aren't yet acquainted with that name, it's the world's largest floating book fair. What I love about it is that it's owned by a Christian charity org (GBA Ships – Good Books for All) and that it is entirely run by a volunteer crew of different races– so imagine the culture on that ship! I stepped aboard a similar ship back then (two times back in Brunei, and the most recent here in Manila circa 2009) called MV Doulos, before it retired in 2010.
I have nothing but praise still for the whole experience! I rave at the extremely affordable prices of books!
One particular thing I got was The Complete Pattern Library.

Only for 200 php! Can you say major steal?!
So informative, with all the various art styles and their history.
As you can see it comes with a CD on the cover. It contains the softcopy of all the patterns from the book, in .eps (vector) and .tiff (bitmap/pixel) formats!
With my new freelance job designing posters, this book is a huge help!
I'll be going back later today (March 13) which is the last day it's in Manila before it sails for Subic Bay, so if you have the time, definitely visit MV Logos Hope!